National Operations Manager
ROB HARDING
Rob joined the Techserve team in 2008 with an extensive electrical background and over 42 years of experience within the coal industry. His skills and knowledge have been developed and honed in diverse positions including electrician, shift engineer, service engineer, accounts manager and most recently as the Tolk Group's National Operations Manager.
Rob's diverse working background ensures resources are appropriately utilised throughout all areas of the business to achieve the outcomes of delivery and service levels required by our clients. Rob has a robust record delivering longwall moves on time, within budget and with a strong record in safety.
Back
OUR EXPERIENCE
Technically skilled and operationally focused longwall team consisting of highly experienced management and personnel. Our unique joint venture approach, means we are able to provide a highly experienced, collaborative human resource solution to our clients: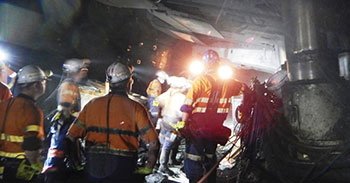 HEALTH & SAFETY
Tolk Group is committed to a culture of safety in all areas of operations. Our Safety Team incorporates site staff trained in the hazardous areas duties that Tolk Group specialise in, and provides support, mentoring, measurement and feedback to the teams.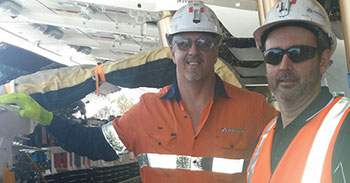 CAREERS
Tolk Group's field service department is continually looking for experienced candidates for various positions in coal mines across the Bowen Basin. All applicants must hold a current Underground Standard 11 and Coal Board Medical.